General & Family Dentist in San Ramon, CA
All the professionals at Tassajara Dental Care maintain the highest levels of accreditation and pursue ongoing education to stay abreast of the latest trends in dentistry.
---
Dr. Joshua Wong D.D.S.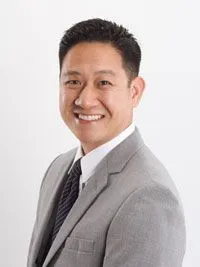 Dr. Wong was born and raised in Sacramento, California. He received his bachelors degree in biology from UC Davis prior to attending the University of the Pacific School of Dentistry in San Francisco. Upon graduating from dental school in 2006 Dr. Wong moved to San Ramon. After gaining experience in various dental practices around the bay area Dr. Wong decided to join the team at Tassajara Dental Care. Dr. Wong has expanded his training outside of dental school and can provide to patients treatments such as Invisalign (invisible braces), oral conscious sedation dentistry, CAD CAM dentistry and Implant dentistry.
Dr. Wong is a member of the ADA, CDA and Contra Costa County Dental Society. During his free time Dr. Wong enjoys traveling, barbecuing, fishing and doing fun things with his three children.
---
Mimi Aquino, RDH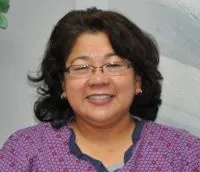 Mimi attended Harper College and Northwestern University. She is licensed to practice dental hygiene in the Northeast region, the Southeast Region, Portland, and California. She has been working as a hygienist for 22 years. She has had extensive training and experience in Periodontics.
---
Doris Schonauer, RDH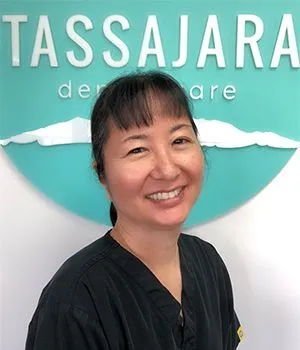 Doris was born in Hawaii and moved to California in 1990. She received her RDH from Chabot College. She has been working as a hygienist in the Bay Area since 2005.
---
---
Daisy Lynn Ramos, Practice Manager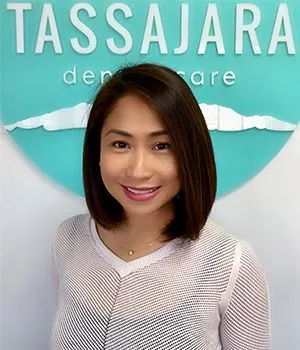 Daisy is our Practice Manager and has been working in the dental field for over 20 years. She started her career as a Patient/Financial Coordinator, then transitioned to Practice Management. She also worked as a Certified Dentrix Trainer and did some Dental Consulting. Daisy is passionate about helping others. She takes pride in providing excellent patient service, ensuring every patient is treated with the utmost respect and genuine care. Her greatest fulfillment is establishing a long-standing acquaintance with patients that evolves into friendships.
Daisy is married with three children, loves low key weekends, watching movies, restaurant hopping and cooking.